I wanted to help spread the word about two upcoming events in our area:  Joy Ride and the 2011  kick-off stop of the 2011 edition of  the Tour de Fat. Both events are being held in our neighboring city of Durham, NC.
The Joy Ride is a celebration of New Belgium Brewing Co's 20th anniversary. New Belgium, for those uninitiated, is a bike-centered company and makers of fine adult beverages. The  Saturday June 4th event starts with a toast at Tyler's in Durham @ 3pm. Then a ride leaving @ 3;30pm to Full Steam Brewery with a second toast @4pm and finally back to the tobacco district for more liquid refreshments. Costumes are encouraged and appreciated.
The first stop of the 2011 Tour de Fat sponsored by New Belgium gets underway at 10am Saturday June 25th @ Diamond View Park (in American Tobacco Park). Here a couple of links : http://www.newbelgium.com/events/tour-de-fat.aspx  and  http://www.facebook.com/TourDeFat . Be sure to get there early for registration. This ballyhoo of good times will be benefitting North Carolina Active Transportation Alliance. Music and theatrics to follow the ride.
Hope to see you there!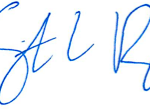 Steve