What can you do with a cargo bike? How about deliver a christmas tree? You see those people with trees strapped to the top of their cars, but how many bikes did you see this year with trees strapped to them?
In this video, experience a little slice of life here in our hometown, Carrboro, NC, as Dave takes a Christmas Tree to the local gathering spot and gives it away. I love how when filming this video, little things happen here and there that just have "Carrboro" written all over them….
Enjoy and Happy Holidays!
-Elise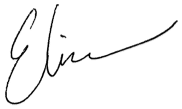 p.s. If you like this video, share it with your friends using one of the buttons below. And sign up for our email newsletter to find out when more are posted.