Yes; if you love great bikes, and like getting more for your money.  Yes, if you like having options that put a premium on comfort, and durability.  And yes, if you'd prefer a beautiful bike that stands out from the cookie-cutter crowd.
The Jamis Aurora is great example of a good all-around road bike, and is quickly becoming a local favorite.  Its steel frame is both shock-absorbing, and durable.   Its frame geometry produces a stable, predictable bike, with a comfortable riding position.  It comes spec'd with larger-than-average, smooth-riding, puncture-resistant tires.  And its low gears will get you up most any hill, whether you're touring cross-country or riding cross-town.  And it looks like this: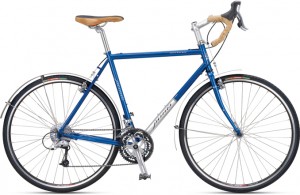 Just looking for a decent bike to get you around town?  You should definitely check out the Jamis Citizen 1.  At only $300, it's a real bargain.  Upright handlebars and a cushy seat make for a comfortable commuter, while the steel frame mutes road noise.  And the zippy 700c wheels make a ride through the country no problem, too.  And it's a sharp bike, regardless of price: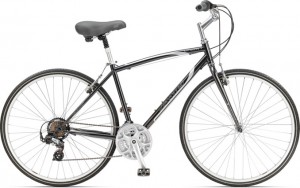 Is Jamis really that different from the other great bike manufacturers?  Absolutely not.  Like other standout bike producers, they offer a wide range of styles and models, at a broad variety of price points.  They make a great product, but here's the thing–there are lot of good bikes out there.  But a good bike is only good if it's right for YOU.  And that's where we come in.  At Cycle 9, we have the expertise to put you on the right bike, with the right spec, and make sure it fits you properly, too.  And that's what make a good bike a GREAT bike.  And that's the real reason to buy your new bike at Cycle 9.  Though a sweet Jamis makes the choice that much better.
So please, come on by, and let us work our magic.  My name is Tod, and I'm your local bike shop.